U [A] Sirēus Problum, Ēzilē Solvd
If thu man ub*uv iz u funkshunul i-liturut, hē in-dēd haz u laung rōd u-hed: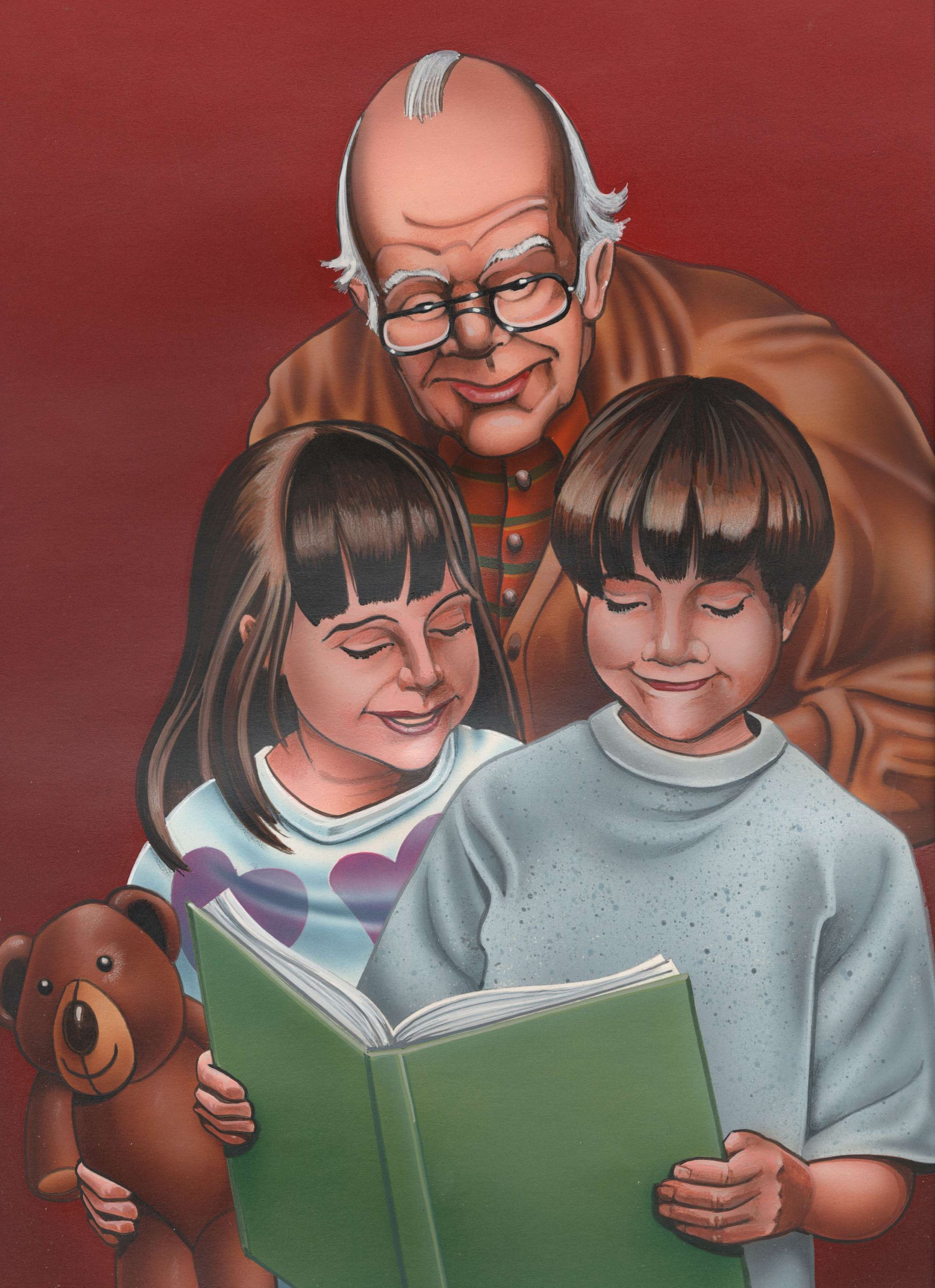 līk mōst Um*erikunz [Americans], hē kan rēd 1 ōr 2,000 simpul wurdz hē lurnd in thu 1st 3 grādz in skūl, but hē kan not rēd wel en*uf tu hōld an ub*uv-povurtē-levul-wāj job and tu ttrīv in our prezunt komplikātud and teknō-lojiklē-ōrēentud kulchur. Rēding, uv kōrs, iz thu found*āshun uv nirlē aul lurning — nesesarē fōr sux*es in klas-wurk, hōm-wurk, and testing.
Thu good nūz iz that mōst big*ining rēdurz uv nōrmul int*elujuns kan ēzilē lurn tu rēd Ingglish flūuntlē in 2 ōr 3 wēks — hwen it iz speld fōn*ēmiklē witt thu revōl*ūshunarē speling sistum kauld NūIngglish! And prezunt flūunt rēdurz kan lurn thu NūIngglish speling sistum in les than 10 minuts! Bi-fōr bēing wiling tu chānj tu NūIngglish, hou-evur, mōst pēpul must 1st bē kunv*inst (1) that thu problum iz verē sirēus, (2) that absōl*ūtlē nu-tting dun in thu last 150 yirz haz stat*istiklē sign*ifikuntlē impr*ūvd thu litrusē rāt in Ingglish (hwich iz ēzilē prūvubul), and (3) that NūIngglish wil in-dēd solv thu problum. That iz thu purpus uv this web-sīt.
Bi-lō, in kun-denst fōrm, or thē imp*ōrtunt fakts u-bout thu problum and its sōl*ūshun. Thu trūtt uv ēch uv thēz fakts iz prūvun in pājuz in thu left-hand kolum.
Thu Problum
1. Defin*ishun uv Funkshunul I-litrusē Thu mōst akyurut defin*ishun uv funkshunul i-litrusē iz thē in-ub*ilitē tu rēd and rīt wel en*uf tu hōld an ub*uv-povurtē-levul-wāj job.
2. Ext*ent uv thu Problum U shoking 48.7% uv U.S. ud*ults or funkshunullē i-liturut. Sum uv yur frendz ōr us*ōsēuts or probublē funkshunullē i-liturut witt-out yur noluj. An estimātud 600 milyun uv thu mōr than 1.3 bilyun Ingglish-spēking pēpul u-round thu wurld or funkshunullē i-liturut in Ingglish. At lēst 31.2% uv thu funkshunul i-lituruts in thu U.S. or in povurtē and or mōr than twīs az līklē tu bē in povurtē az u rez*ult uv thar i-litrusē az fōr aul uthur rēzunz kumb*īnd.
3. Hwī Wē Dō Not Sē thē Ext*ent uv thu Problum Wē dū not sē thē u-mount uv i-litrusē and povurtē in ītum 2 bi-kuz funkshunul i-lituruts or verē good at hīding thar i-litrusē, bi-kuz mōst funkshunul i-lituruts hav mōr than 1 empl*oid ud*ult in thu familē, bi-kuz mōst lō-in-kum familēz res*ēv us*istuns frum guvurnmunt ājunsēz, familē, frendz, and charitēz, and fōr uthur rēzunz expl*ānd on pāj 3 in thu rīt-hand kolum.
4. Sirēusnus uv thu Problum Funkshunul i-lituruts must konstuntlē en-dur sirēus fizikul, mentul, em*ōshunul, medikul, and fin*anchul problumz. Wē wood kuns*idur thēz problumz u krīsis if wē had tu en-dur them. Funkshunul i-lituruts kan not purf*ōrm menē uv thu simpul tasks nēdud tu funkshun wel in our komplikātud and inkr*ēsinglē teknō-lojikul kulchur — tasks that wē tāk fōr grantud.
5. Ingglish Speling Kun-fyūzuz Evrē-1 Ingglish speling iz bī for thu mōst i-lojikul, in-kuns*istunt, and kā*otik speling uv enē uv thu langgwujuz komunlē kuns*idurd az alfub*etik. Ingglish speling iz not trūlē an alfub*etik rīting sistum.
Thu Sōl*ūshun
6. Thu Sōl*ūshun in u Nut-shel Dr. Frank C. Laubok [Laubach] went aul u-round thu wurld tēching ud*ult i-lituruts in mōr than 300 alfub*etik langgwujuz tu rēd flūuntlē. Hē prūvd that if wē speld Ingglish fōn*ēmiklē wē kood lurn tu rēd in les than 3 muntts.
7. Thu Obvēus Sōl*ūshun Nevur Trīd Aul-thō ther hav ben menē prōp*ōzd speling ref*ōrmz fōr Ingglish ōvur thu last 3 senchurēz, ther haz nevur ben u sistum*atik speling ref*ōrm uv aul Ingglish speling.
8. Karuktur*istiks uv NūIngglish Thu nū, brāk-ttrū speling sistum kauld NūIngglish iz thē ōnlē prōp*ōzd speling ref*ōrm that haz u purfekt 1 speling tu 1 fōnēm kō-resp*onduns and that iz sīunt*ifiklē dez*īnd tu yūz thu mōst-yūzd speling in trud*ishunul speling uv ēch fōnēm az much az posubul (29 uv thu 38 fōnēmz — 76% uv thu spelingz) ōr thu speling that pēpul exp*ekt (fōr 8 uv thu 38 – 21% uv them) and shōz thu prīmarē axent in ēch wurd (nōing plāsmunt uv thē axent ādz kuns*idurublē in qiklē rēding u wurd).
9. NūIngglish Iz thē Ōnlē Prūvun and Ef*ektiv Sōl*ūshun Ēvun in thē un-līklē ev*ent that sum-1 dev*īzuz u tēching sistum that tēchuz evrē stūdunt hū iz not sev*irlē mentullē handēkapt tu rēd trud*ishunullē-speld Ingglish, it wil stil req*īr at lēst 2 yirz fōr mōst stūdunts tu lurn en*uf wurdz 1-at-u-tīm bī rōt memurē ōr bī rep*ētud yūs tu bē funkshunullē liturut. This iz 2 yirz in hwich stūdunts in evrē alfub*etik langgwuj uthur than Ingglish or geting u-hed uv Ingglish-spēking stūdunts.
10. Lurn tu Rēd Nou! Enē-1 ex*ept thu mōst sirēuslē mentullē handēkapt kan lurn tu rēd NūIngglish in les than 3 muntts — pur-haps much les! Mōst uv thōz hū lurn tu rēd trud*ishunul speling req*īr at lēst 2 yirz tu lurn tu rēd Ingglish flūuntlē.
Or Yū U Kum-pashunut Pursun?
Thu prōp*ōzd hyūmanit*arēun projekt uv Litrusē Rēsurch Us*ōsēuts, Ink. and NūIngglish, Ink. (sē U-BOUT US) wil definutlē and purmununtlē end Ingglish funkshunul i-litrusē if en*uf pēpul resp*ond tu our req*est at thē end uv pāj 10. If yū kuns*idur yur-self tu bē kum-pashunut but dū not resp*ond tu our humbul req*est, Ī wil not bel*ēv yū — and nēthur wil enē-1 els hū undurst*andz thu sirēusnus uv thu problum uv Ingglish funkshunul i-litrusē.
Aul-thō it iz posubul fōr pēpul tu bel*ēv hwut thā wont tu bel*ēv in spīt uv thu fakts prez*entud in thu 10 pājuz listud in thu sīd-bor (thu prūf uv thu 10 stātmunts ub*uv), ēvun thu mōst skeptikul rēdur wil hav trubul dism*ising thu much mōr kumpl*ēt and auttōrit*ātiv in-fōrm*āshun prez*entud in thu book Let's End Our Litrusē Krīsis, Rev*īzd Ed*ishun (hwich iz deskr*ībd at thē end uv pāj 10 listud in thu sīd-bor).
For comments, go to the bottom of the home page.